Meet Our Team
---
Dr. Bonnie Estensen, Psy.D., L.C.P.C
Mental Health Counselor, Guided Path Psychological Services Founder
---
Dr. Bonnie is an expert in addressing a vast array of mental health issues, counseling clients, mentoring new therapists, and offers lectures at numerous universities on topics of mental health. Her professional experiences are complimented with a respectful, honest and insightful approach for clients to thoroughly understand how to regain control of their life, what held them back, and how to regain mental control for the future. Dr. Bonnie is also an expert in diversity related issues, childhood trauma, school and career related issues.
---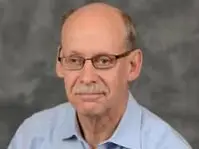 ---
Dan Frett M.S., L.P.C, N.C.C
Mental Health Counselor
---
Dan provides an atmosphere which allows clients to move beyond sadness and despair, and toward renewed energy with optimism. His gentle and engaging approach has helped many to conquer loss, death of a loved one, loss of a job or career, day to day life challenges, and to overcome fear that holds so many people back from fully realizing an amazing quality of life. Dan also has the knowledge and experience to embrace and address diversity issues.
---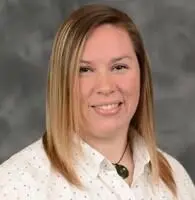 ---
Valerie Nootbaar, M.A., L.P.C.
Mental Health Counselor
---
I am here to assist you with making changes in your life so that you feel less anxious, more confident, and more hopeful. I provide a non-judgmental, therapeutic and supportive atmosphere that includes respect, and understanding. My objective is to work with you to discover what has kept you from living the life you deserve and provide you the support and tools necessary to reach your goals. Allow me to work alongside you to show you how simple changes in the way you think and feel can open up possibilities and help you move towards wholeness.
---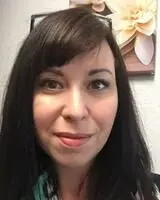 ---
Megan Alberto, M.S., L.P.C.
Mental Health Counselor
Certified Telemental Health Provider
---
I provide a non-judgmental and safe space for individuals to share their stories and work toward fulfilling their highest self. I utilize a person-centered approach in an effort to nurture self-discovery and encourage clients to cultivate the life they dream of. I provide support and listen closely to each client's individual experience and personal goals. My experience in working with those moving through trauma, anxiety, depression, family/relationship dynamics, and managing diversity issues lend themselves to providing a warm and caring atmosphere.
I have completed training in Trauma-Focused Cognitive Behavioral therapy, LGBTQ+ clinical interventions, Sensory Processing Disorder, Autism, and Fetal Alcohol Spectrum Disorders.
Allow me to guide you in exploring barriers that are preventing you from living the life you dream of. I will work with you in identifying your personal goals and take steps toward creating balance and holistic health.
---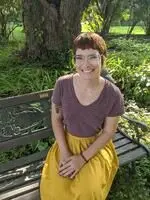 ---
Emily Toops, L.P.C.
Mental Health Counselor
---
I am a licensed professional counselor who specializes in mood disorders and adjustment to trauma. My style is a combination of person centered talk therapy and cognitive behavioral therapy that emphasizes building client empowerment. I offer radical acceptance, cultural competency, and a genuine love of helping others become who they want to be.
Do you want to learn to more effectively navigate the world inside your head and the world at large in a way that doesn't feel like homework? Do you want to develop personalized skills that will make the loads you carry a little lighter? Do you want to find more joy in the day-to-day? Reach out- we'll get there together.
---
---
Samantha Ruda, M.A., L.P.C.
Mental Health Counselor
---
Are you struggling with symptoms of depression or anxiety? Maybe you are going through major life changes like pregnancy, birth, new motherhood, relationship struggles, or just looking to reconnect with yourself. Reaching out for help is a positive first step toward change. The therapeutic relationship is the most significant predictor of healing and growth. I strive to build a warm and authentic rapport with every client so you feel safe enough to be vulnerable and connect with your inner self and story and effect positive change in your life.
I believe that together through exploration, and connection to your inner self and unique story, you can begin to identify, notice, and work through limiting beliefs to invite growth, healing, and peace into your life. My role is to walk beside you as you navigate each step on this journey.